First thing is first, if you haven't been tailing T on his historic run, WHAT HAVE YOU BEEN DOING??? Its been great for me as I have been able to make good money off of his hard work. Your blood, sweat and tears went directly into my bar tab last weekend so this hangover is for you, T.
T's current bender
2019 MLB Record: 19-2-0 +17.36u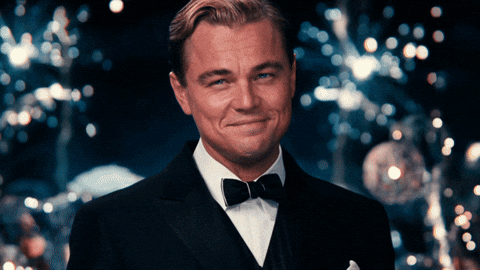 Now I'm on the West coast so the early games are a bit harder for me to get to you guys in time for you to tail or fade. 7pm MLB games should usually be fine but today shit happened and I couldn't give you my picks.
Only real bad thing about that is I have found a phenomenal dog of the day for a Yankees +145 Underdog pick against Verlander and the Astros but don't worry guys I'll save him for the dawg.
Also sorry again about the site change-up and format we are getting our shit together and everything should look good as new here soon. Don't forget our Twitter @hammeringlines for a quicker version of the bullshit you read on the site. Hell sometimes we are even funny.
This whole week is HOT.
Starting with NCAA bball championship tonight and Game Of Thrones on Sunday there is just phenomenal content to lose money on (GOT included).
This being a later post I hope you all got on T's picks or found a nice MLB slate of your own and are currently enjoying that first beer after a long Monday. We have ourselves a championship game tonight and there is just no way in hell we don't bet it.
First I would like a moment of silence for MY national champions the Auburn Tigers…..
YES he double dribbled…. YES it was a foul…. YES Kyle Guy is unattractive…
These things happen all the time in basketball games and it hurts the most when you lose money on it. But fuck it, I'm proud of this team and the run they put together. I firmly believe they deserved/should of won that basketball but the point is they did not. So lock it in as a great futures bet and once again I will never not bet on the team that lives and dies by the 3.
Check out this video if you really had a stake in this team, they were magical and I was happy to be along for the ride.
OK, done with all that.
The NCAA National Championship
#3 Texas Tech Red Raiders V.S. #1 Virginia Cavaliers
9:20 ET
Lets look at how each team got here.
TTU
Round of 64: 72-57 Over #12 Northern KY
Round of 32: 78-58 Over #6 Buffalo
Sweet 16: 63-44 Over #2 Michigan
Elite 8: 75-69 Over #1 Gonzaga
Final Four: 61-51 Over # Michigan State
Texas Tech has had a rough road that they have made look relatively easy with resilient defense and scoring when it counts. A lot of people thought that Buffalo team was gonna challenge Gonzaga, but it was the Red Raiders who came out of the West with title aspirations. Honestly I was shocked with what I saw from that MSU team especially after such a high quality performance taking down everyones favorite with Duke, but Tech played them tough and disrupted their playmakers, that and a couple huge buckets from Culver and Owens got them where they are now.
Virginia
Round of 64: 71-56 Over #16 Gardner Webb
Round of 32: 63-51 Over #9 Oklahoma
Sweet 16: 53-49 Over #12 Oregon
Elite 8: 80-75 Over #3 Purdue
Final 4: 63-62 Over #5 Auburn
Survive and advance is the name of the game in March and that is what this Virginia team has done. It has not been pretty, Gardner Webb led them at one point by double digits. Oregon played them extremely tough and didn't have the talent to take advantage of the opportunities the Cavaliers kept giving. Purdue should of won that basketball game, but Carson Edwards was unconscious which evens out that whacky game tying shot from Diakite. Then we all know what happened with Auburn. The takeaway here is they have gotten every coin flip to go their way this tournament but they put themselves in a position to win every game and this one wont be any different.
MY PICK
Texas Tech Red Raiders +2, (2u)
I Promise to you this is not a hate bet. I hate Virginia right now but that is not why I'm with Tech. They have been a WAGON all tournament, T and I have watched them closely all month and they really are impressive, they have a top notch defense and can score to back it up. This will be a defensive BATTLE. To make another Game of Thrones reference this is like the Ice dragon vs the wall if you replace the dragon and add another wall…
The intensity will be high on both sides of the court and its gonna come down to who can consistently keep scoring. THIS is why I am going with the Red Raiders, its not because they give up over 5 less points per 100 possessions than the Cavaliers. No its because they score almost 9 more points per 100 possessions than the Cavaliers. Thats a 14 point difference in 100 possessions so +2 really starts to look good.
Guy, Jerome and Culver will all have good games. I expect Guy and Culver to really do well but the game will be decided by who plays better Tariq Owens or De'Andre Hunter. If both are playing well their teams are at their best. So with that being said if Owens and Hunter have similar games I'm still taking TTU with the points.
The reason I didn't take the money line @ +115 and bought a half point to +2 @-120 is because Virginia is finding ways to win games they should not have. Purdue should of won. Auburn should of won. But the bottom line is they didn't. With the clock low this Virginia team does not panic and makes the smart play, take the points so that if Kyle Guy makes game winning free throws we won't get fucked for it.
All in all this should be a great game, might not be as exciting was some that we've seen but both squads can ball and it should be fun.
PS: If you are as disappointed as I am with Auburn being out and our Hammering Lines Prize being over don't worry, we always fall in love with teams and that will be back.
Until then HammerOn and BOL.
-ish