Open Bets:
Michigan Series 2 Units
Update: Michigan looked great in Game 1 coming out of the gate hot. Blue took a 4-0 lead and was able to hold off Vanderbilt for a 7-4 win. Game 2 is 7:00ET and the Wolverines look to end it and prove that BigMac is more than a sandwich (view previous post if confused.
We're really in it now.
That sad sad part of the year where we find ourselves betting Women's World Cup, obscure tennis tournaments and even the July 4th, Nathan's Hot Dog Eating Contest (take Chestnut hot dog spread). Anything we can, just to have some relief from the constant onslaught of Summer baseball.
Any sports gambler will tell you NOT to bet baseball at this time. It's a sport where the best team in the sport loses 60 games a year, thats just not profitable… WELL, no one ever said we were smart and with all this free time we have no choice but to continue and to try and find the profit in summer MLB.
That being said I'm not in love with todays card and only have one play for you guys today. If baseball is on we will bet it, but it is important not to hoist too much just because we're bored, thats what online poker is for.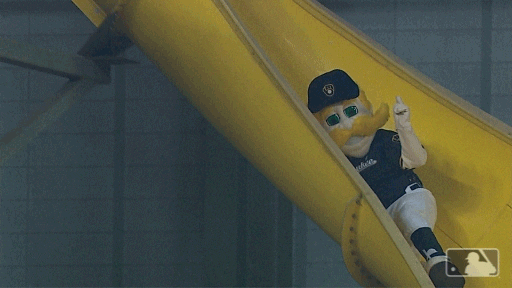 THE PICK:
1U – Brewers ML (-170)

Seattle Mariners V.S. Milwaukee Brewers.
8:10 ET
The Mariners are sending out Left-hander, Marco Gonzales (8-6, 4.38 ERA) while the Brewers look to start the series off with a win with right-hander Zach Davies (7-1, 3.06).
Gonzales has picked it up as we head into the all-star break, he is 3-0 in his last 3 starts and has held opponents to just 6 runs in that 19 1/3 inning stretch. He has not faced the Brewers since being a member of the Cardinals in 2017 and only Moustakas has seen him more than twice (he is 5-8 facing Gonzales).
Zach Davies is having a phenomenal year but has hit a slight hiccup in his last 2 starts. On Wednesday V.S. the Padres he let up 5 earned in just 2 and 2/3rds. The Friday before he conceded his first loss of the season against the Giants, Sandoval took him deep and no run support was to be found. Davies looks to bounce back at home against the mariners who are coming off a homestretch of their own against lesser opponents such as the Royals and Orioles.
Ok, I've been wanting to bring this up for awhile now. I have discussed it with T and some other close friends of mine and now feel confident in sharing this information. I believe that a member of the Brewers is not who he says he is…
If you think those are two different people you are lying to yourself…
Don't be a sheep.
Christian Yelich, the reigning NL MVP who is betting a BLISTERING .342 with a league leading 29 ding dongs, 63 McRibbies and 19 "I'll take that" bases, is none other than SHEEN from Jimmy Neutron.
I've had the burden of knowing this information and now you do too. Be careful out there, who knows what they're willing to do to keep this from the public.
….But as I was saying I like the Brewers in this one. Davies is poise to have a comeback game as he looks to pitch his way into the All-star game and the Brewers bats will come out in force to help him get there. Look for Yelich (if thats what you wanna call him) to get his 30th, Cain to continue his tear and the Brewers to win this by a couple.
Just onE play from me today but we'll be watching Michigan hopefully cash our 2unit underdog play and keep us moving into the week with momentum. Also, check T's post for a couple other MLB plays today if you're still hungry.
Oh and remember…
uncanny…….
Hammer On.
~ish