4/9 Recap: 0-1
Taco Tuesday MLB Parlay:
New York Yankees +1.5 (-110) + Atlanta Braves ML (+115): LOSS -1U
Really bummed about this taco not hitting, Braves was a phenomenal dog pick and the Yankees were up 3-1 and tied 3-3 in the 8th where the only thing they had to do was get 2 more outs and take it to the 9th. But they gave up 3 and we ended up losing. But hey, Like T and I always say, betting on the Yankees is a win win.


Overall MLB record: 1-1
Tonight's slate of games is marvelous. NHL playoffs is some of the most electric sports content you can watch. NBA final regular seasons games will be fun along with a jam packed MLB slate. NOT TO MENTION the Masters is right around the corner so go head over to the store and stock up on beer cuz we are not moving ANY time soon.
I'm also gonna say that I LOVE my play tonight I really do. Not only because I think it will hit but because @+155 we have our DOG OF THE DAY!
Meet SNOOP
Snoop is a Female puppy Mini Dachshund, with a fashion sense and those big floppy ears. She's young, quick and loves to show off a bit, much like the team that Snoop is representing….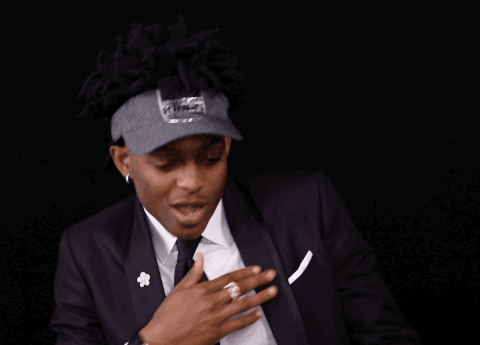 Sacramento Kings @ Portland Trail Blazers
Kings @+165 (1u)
They are DAWGS in every way. De'arron Fox, Buddy Hield and Marvin Bagley are legit and have been an absolute blast to watch all year. The Kings got kicked in the dirt when they gave away Cousins and the last two years they have made up for it with quality draft picks.
Check out some of their highlights.
It is an exciting time to be a Sacramento Kings fan. I think Marvin Bagley has the highest ceiling of anyone in his draft (OK maybe tied with Tatum). Buddy Hield could be considered for most improved player of the year, while De'arron Fox really is something special. They exceeded their regular season predicted win total by 13 games and finished just outside the playoff with the 9th seed.
On to this matchup…
Initially you look at this game and you see one team that is out of playoff contention and one team that is still competing for seeding. Here is where this gets interesting. The Trail Blazers are currently the 4th seed in the West, half game back of the Nugs and one game back of the rockets. They are currently set to matchup against the Jazz in round one, if they were to win and the Nuggets to lose they would then matchup against the Thunder…
OK, so basically the takeaway from that is if the Blazers win there is a chance they play the Thunder over the Jazz. Regardless of what we might think about which team we would rather play (I say Jazz by a long shot), it's on the Blazers organization who they think they'd match up better against. So hypothetically if they wanted to win this game they would do everything in their power to do so, right?
"Load management" = "we don't want to win."
Now lets couple that with some quotes from our boys in purple.

Fox: "We'll try to get this last game and get to 40 wins,"

Bagley: "One more left. We'll go up there to Portland and give it our all."

Buddy Hield is currently two 3 pointers shy of tying  Damian Lillard's
record for 3's made in your first 3 seasons.
That all makes for a great DOG OF THE DAY.
I could throw facts and numbers at you to try and persuade you (and myself) even more but I think what was already said is way more important. Its the last game of the regular season and convention says its gonna get weird. I think we have weirdness on our side. 3 young guys who want to get their team to 40 wins after bringing life to an organization who was lifeless. Records to be broken, opposing superstars out, one team that wants to win and one that probably wants to lose.

THE PICK
Sacramento Kings +155 (2u)
You read that right, I'm going 2 units on this Dog as I really do like everything about this matchup. Go 1 Unit if you like or even take the points but I believe the Kings win in Portland and get to 40 wins to close out the year.
If you have ever watched a Kings game then you are probably familiar with this…
"IF YOU DON'T LIKE THAT YOU DON'T LIKE NBA BASKETBALL"
BOL.
-ish